Tree Cabling, Bracing & Staking
Need to save a favorite tree? Cabling or bracing may be your answer.
Many people call Jimmy's Tree Service trying to save a special tree. When a tree has fallen or branches are splitting or broken it may be time to look into cabling or bracing. If you think your tree could become a hazard, yet do not want it removed, one solution is to stabilize the tree, while another is to simply remove what is under the tree. If that's a picnic table it is easily moved but if it's a patio or pool you may want to be more proactive.
After assessing a tree there are several reasons an arborist might recommend cabling. These are:
as a preventative measure to reduce chance of failure in healthy tree with structural deficiencies, or to compensate for structural defects
to restore or prolong the life of a damage tree
as mitigation, depending on tree location, to reduce the hazard potential, or
to reduce risk of failure rather than remove the tree.
Cabling is used in crown of the tree where weak branches and leaders (large, usually upright stems) are cabled to strong ones. At Jimmy's Tree Service we prefer to use Cobra dynamic cabling, which uses elastic materials that will allow some movement in the tree canopy. Once a tree is cabled the cables should be inspected annually and replaced when necessary.
Our highly educated & experienced Arborists are knowledgeable about the needs of trees, and are trained and equipped to provide proper care of trees. With over 40 years of service, Jimmy's Tree Service is here to serve you with all of your tree care needs!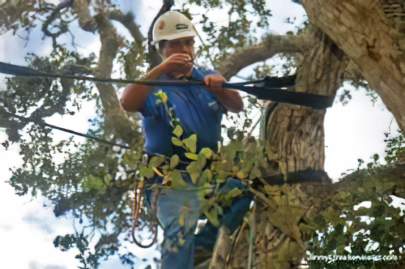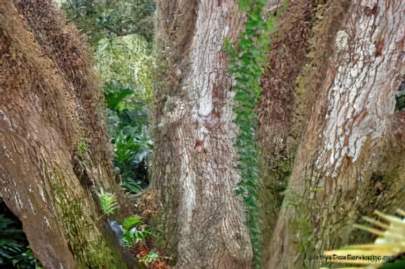 Bracing
When a tree trunk requires direct support bracing may be an option. Bracing provides rigid support to the tree. Priority care should be given to trees with exposed roots.
Bracing can be used to hold rubbing limbs together or apart, or bracing may done after a limb has split or tree is leaning or has toppled.
An arborist will suggest bracing to:
stabilize a weak tree, or
repair a split tree.