Palm Tree Trimming & Care | Tree Trimming & Pruning
Palm Tree Pruning & Shaping
Tree care is an investment that can lead to substantial returns. Well cared for trees are attractive and add considerable value to your property. Appropriate pruning techniques are essential for development of strong structure and desirable form. Poorly maintained trees can be a significant liability and improper pruning can cause long lasting damage.
Palm Tree Trimming
A total care package for healthy palms include palm trimming & pruning the correct way. We follow ANSI A300 Pruning Standards which are the generally accepted industry standards. Palms are low maintenance trees when maintained correctly.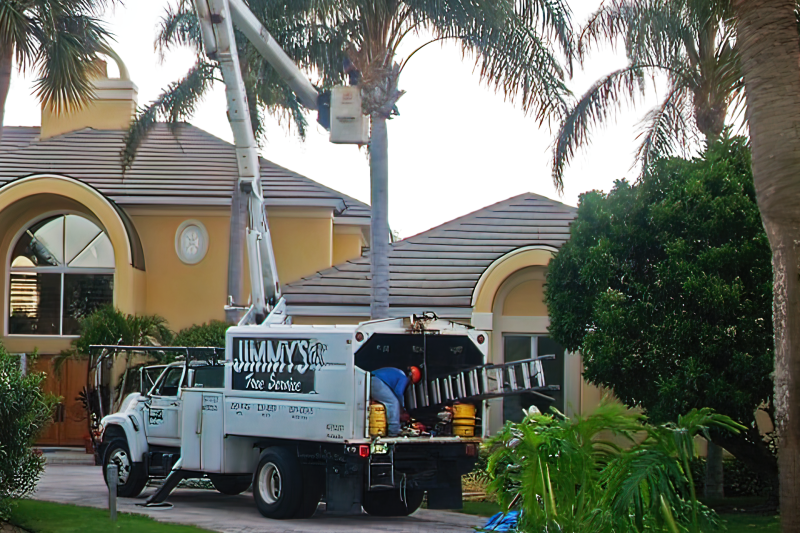 Palms found in our area include:
Sabal or Cabbage Palm
Coconut Palm
Queen Palm
Royal Palm
Washingtonia Palm
Bismark Palm
Date Palm
Canary Island Date Palm
Medjool Palm
Perhaps the most fundamental question to answer when discussing palm pruning is what should a healthy, properly pruned palm look like? Read the entire article Palm Maintenance & Trimming by Dr. Timothy K. Broschat, Univ. of Florida, Ft. Lauderdale REC.
An excellent source for additional information is this How to Trim Palm Trees video by Dr. Doug Caldwell of Collier Co. FL Extension office.